GRAZE BOARD OF HAPPINESS - SANDWICHES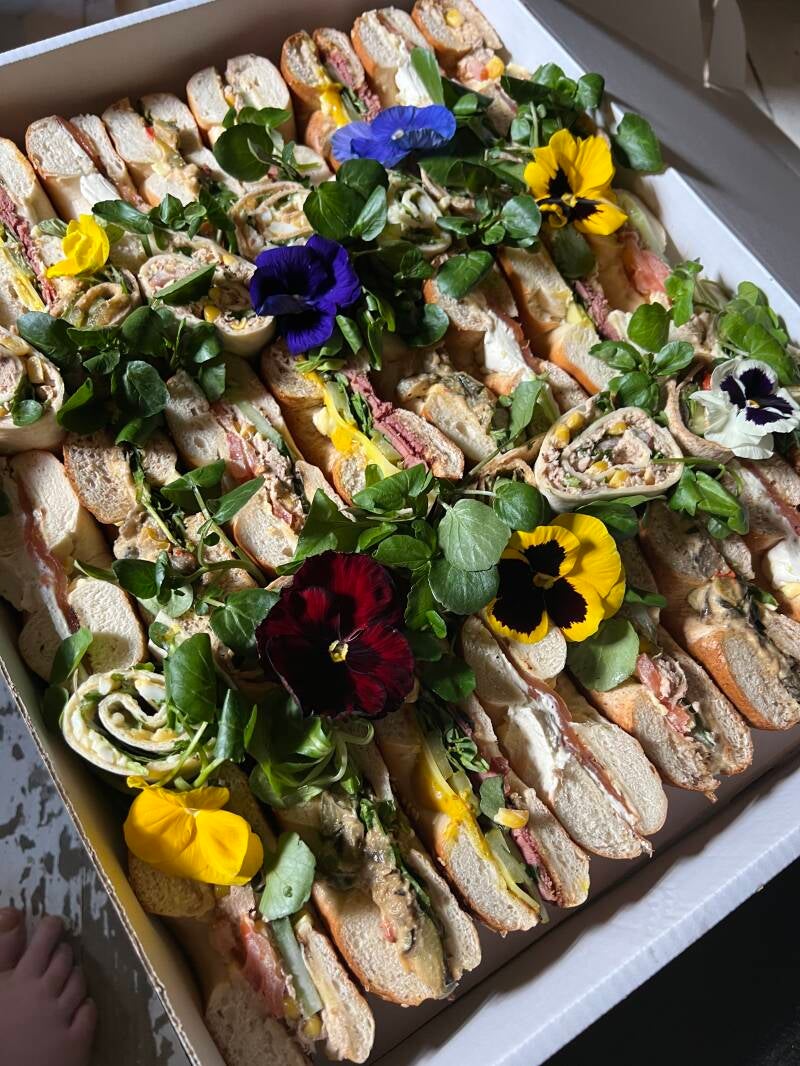 Ready to serve graze board delivered on a disposable wooden platter tray.
Perfect for weddings, corporate events, and larger gatherings.
GRAZE BOARD OF HAPPINESS SANDWICHES
43 x 34 cm
- Selection of fresh sandwiches and/or wraps with mixed fillings ranging from smoked salmon and cream cheese, pastrami and mustard, roasted vegetables, egg mayonnaise, Ham Salad, tuna & sweet corn, cheese & chutney all home made.

Feeds 10
Please Note - All of our ingredients are freshly and seasonally sourced and subject to availability therefore, products may vary slightly than those pictured.
Please notify us of any allergy & dietary requests at checkout